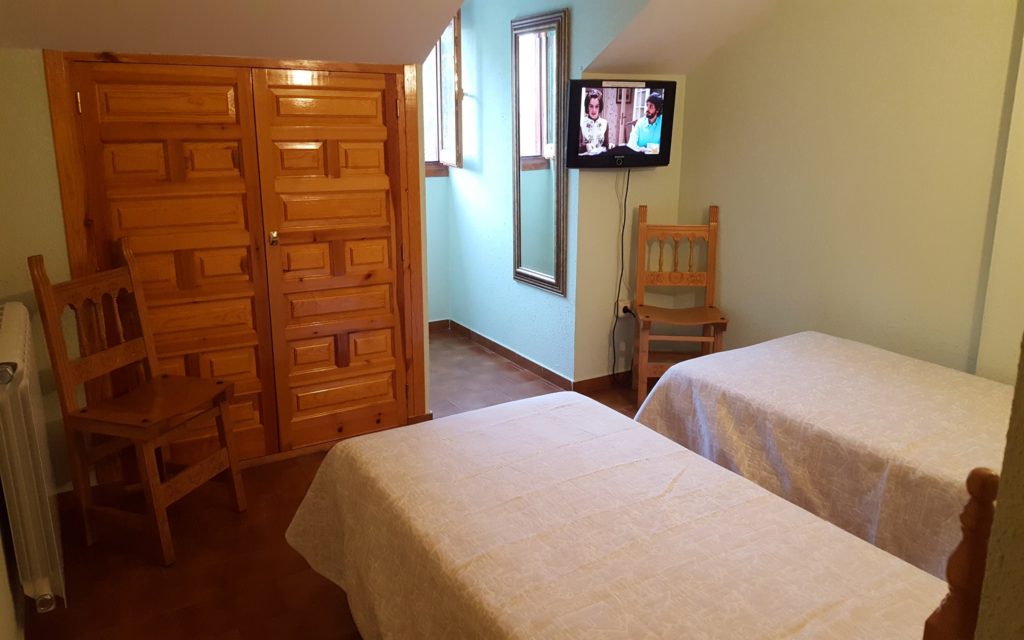 The most important difference with the regular rooms (besides the price) is the size, being a little bit smaller. Another difference is that the low-cost rooms lack an outside balcony, but still have beautiful views through their out-warded facing windows. Also, the rooms have flat screen TV but not HD TV and that the size of the bathroom is a little bit smaller.
In any case, the low-cost rooms are cozy and well equipped rooms. These rooms offer the customer a good place to rest at a lower price. Some of the low-cost rooms are attics.
Low-cost rooms are equipped with private bathroom, flat screen TV, out-warded facing window, free WIFI, air conditioning, and heating.